4-
Most Important Things to Remember Before
Kitchen Renovations
Kitchen renovations can be exciting, but it's essential to consider a few things before jumping into major renovations.
1. Here are a few things that you might want to keep in mind before kitchen renovation:- How we start
Plan for the unexpected. If you're not sure what you'll need, prepare a list of the
things that you want to keep and need to replace.
Make sure that your list includes
the functional parts of the kitchen as well as the decorative parts.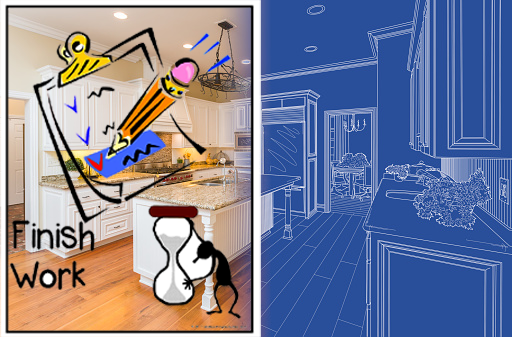 Have an idea of how much it will all cost.
Keep in mind that you'll likely have to
replace or build out cabinets and still pay for materials.
It can be helpful to hire a professional kitchen designer who can help you get an idea of how much it will cost
you.
A professional designer can also help
you decide on the layout of your kitchen and the way your new spaces will work together.
Don't forget about those unexpected costs, like
replacement windows or remodelling the garage, which
have on your checklist when renovating your kitchen is:
– Furniture
– Lighting
– Appliances
– Countertops
– Plumbing
– Cabinets
– Tiling
Make sure to understand these things before the kitchen is renovated
If you are searching for a Eurostarkitchen kitchen service in Hyderabad, then look no further. As a well-known kitchen service provider, Eurostarkitchen offers one-stop solutions for all your kitchen needs. Choose from a range of modular kitchen services like Modular kitchen installation, kitchen renovation, kitchen interior, and kitchen cabinet installation. All Eurostarkitchen kitchen services are quality-driven, eco-friendly, and reliable. For more information about the services offered, contact us today!
follow us
https://www.facebook.com/eurostarkitchens
https://in.pinterest.com/eurostarkitchen/pin/
https://twitter.com/eurostarkitchen
https://www.instagram.com/eurostarkitchen/
https://www.linkedin.com/in/eurostar-kitchen-574b9366
https://www.tumblr.com/blog/euostarkitchen
https://www.youtube.com/channel/UCoEWAZiNHrYPgGcehWASyLQ